What others have offered in her name.
click titles for more info.
Deirdre and Kathy feature some of Remler's favorites plus a few of their own compositions and standards.
Audio clip: Adobe Flash Player (version 9 or above) is required to play this audio clip. Download the latest version here. You also need to have JavaScript enabled in your browser.
Sheryl Bailey pays homage to Emily's work with the renowned Three Rivers Jazz Orchestra. The big band sound coupled with Sheryl's fretboard mastery gives a refreshingly bold perspective to three of Emily's most loved compositions.
Audio clip: Adobe Flash Player (version 9 or above) is required to play this audio clip. Download the latest version here. You also need to have JavaScript enabled in your browser.
I love this easy groovin' little tune. And maybe more so for remembering her name .

Audio clip: Adobe Flash Player (version 9 or above) is required to play this audio clip. Download the latest version here. You also need to have JavaScript enabled in your browser.
This is a live, slightly renamed version of the Emily song above, with a more haunting reverb edge.

Audio clip: Adobe Flash Player (version 9 or above) is required to play this audio clip. Download the latest version here. You also need to have JavaScript enabled in your browser.
Acoustic duo version of Leni's composition for Emily, originally appearing on Just Friends Vol. 2.
Audio clip: Adobe Flash Player (version 9 or above) is required to play this audio clip. Download the latest version here. You also need to have JavaScript enabled in your browser.
Dawn's debut is a delicate, sensitive interpretation of jazz standards and originals that showcase her haunting vocals and creative guitar solos. Dawn studied with Emily which led to the included tribute.
Audio clip: Adobe Flash Player (version 9 or above) is required to play this audio clip. Download the latest version here. You also need to have JavaScript enabled in your browser.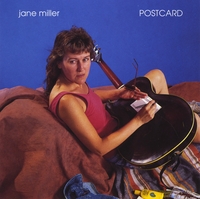 1993
Jane Miller
album: Postcard
@ cdbaby
Jane's entire album is in honor of her friend and mentor. It's impossible to not notice and thoroughly relish the influence in her compositions. It's a wonderful album, one of my personal favorites and a high recommendation for adding to your collection.
Audio clip: Adobe Flash Player (version 9 or above) is required to play this audio clip. Download the latest version here. You also need to have JavaScript enabled in your browser.
Vic Juris assembles a fine group of players for a wonderful recording of flawless technique, crisp time and beautiful sound.
Audio clip: Adobe Flash Player (version 9 or above) is required to play this audio clip. Download the latest version here. You also need to have JavaScript enabled in your browser.
Bob Nell teams up with former Emily trio musicians Kelly Roberti and Brad Edwards for this soulful recollection. The rest of the album has a beautiful big band vibe featuring Jack Walrath and Ray Anderson.
Audio clip: Adobe Flash Player (version 9 or above) is required to play this audio clip. Download the latest version here. You also need to have JavaScript enabled in your browser.
Steve Bailey, Ricky Sebastian, Bill O'Connell, Herb Ellis, Eddie Gomez, Marvin "Smitty" Smith, Kristen Buckley, Lincoln Goines, Steve Masakowski, Leni Stern, Terry Holmes, Marty Ashby, Bob Felder, David Derge, David Benoit, and Nelson Rangell.
Audio clip: Adobe Flash Player (version 9 or above) is required to play this audio clip. Download the latest version here. You also need to have JavaScript enabled in your browser.
A Cosmic-Jazz Fusion Suite for Emily from The Mick.
Audio clip: Adobe Flash Player (version 9 or above) is required to play this audio clip. Download the latest version here. You also need to have JavaScript enabled in your browser.
Audio clip: Adobe Flash Player (version 9 or above) is required to play this audio clip. Download the latest version here. You also need to have JavaScript enabled in your browser.
Visit the Open Mic page to hear other tributes to Emily or submit your own musical homage.